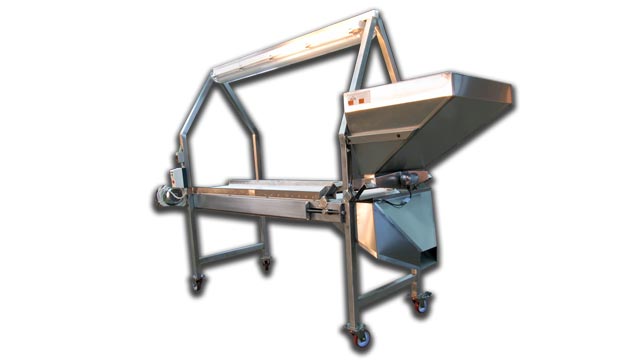 The Dry Nut Screening Belt is designed to help the staff clean Dry Nuts, such as Pistachio, Peanuts, Walnuts, Almonds, Hazelnuts, Cashew nuts from impurities. Consisting of a polycarbonate conveyor belt ideal for food processing. With several seats depending on its length and the desired production. The belt is divided into three main sections, for putting the impurities across the screening screen. Also, the exit is divided into three different sections. The handling and speed adjustment of the belt is done with the help of an Inverter. The screening belt also has its own luminaries consisting of LED lamps. The feeding of the belts usually comes from a previous machine when it is in a line or by a vibrating scoop in cooperation with a waiting silo.
Depending on the type of production, we are able to offer various models and types depending on the required production.
In accordance with European, CE, and international regulations, our machines have been designed for safety as well as good hygiene during processing and easy cleaning afterwards.
---
---