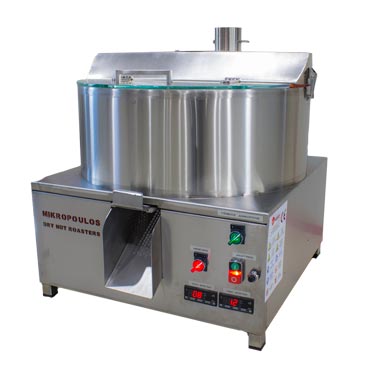 Our latest design of mini Roaster, shop, window type, can Roasts all kinds of dry Nuts as well as Sesame Seeds, Granola, Cereals and Pop Corn.
With a unique and completely automatic way, encapsulates all the perfumes and flavors thereby offering to the user freedom of movement, quality of the finished product and a direct view of the finished nuts directly to the customer.
The combination of two different roasting methods into one Roaster, provide the most tasteful final roasted product as well as a unique experience to your customer.
Suitable for retail shops such as Coffees, Confectioneries and Dry Nuts makers. Manufacture exclusively of stainless steel AISI 304L AISI 316L.
Productivity 8 - 12 kg / batch.
Approximately duration per batch 25- 30- minutes.
Voltage 400 Volt. (220 Volt only upon demand)
Average Electrical consumption 2,5 KWh
Features:
Top Hot Air Ventilated heating.
Bottom Roasting Surface.
Electronic Temperature display.
Separate Electronic temperature controllers for each heating element Top or Bottom.
Damper control of moisture flow. Entrapment of aromas and flavors.
Board timer.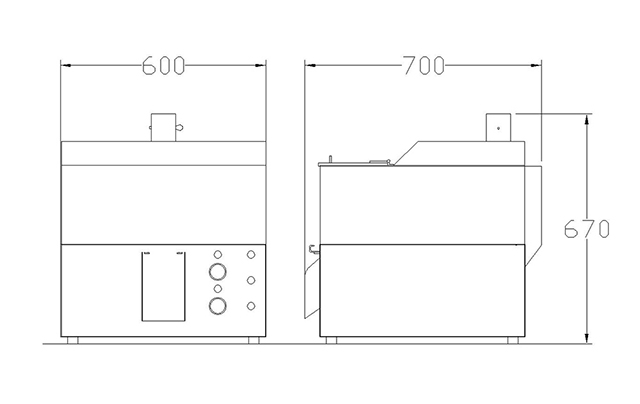 See the roasters catalogue in PDF

---
---
---
Mini Roaster Evolution
---